In the catalog of the products of floristic studio KROKUS there are budget variants of bouquets for any holiday. Here every customer will be able to find mothers day flowers cheap. Inexpensive flower arrangement will be a pleasant surprise for mother, wife, girlfriend, sister, grandmother. You can order flowers mothers day right on the website or by phone +371 200 303 06. The flowers delivered by mothers day straight home to the gifted will leave the most vivid emotions and pleasant impressions about the holiday! KROKUS studio will help to express care, attention and love to close people.
How to buy mothers day flowers cheap in Riga (Latvia)?
The online shop KROKUS is glad to welcome all visitors on its official website. Here you will find a lot of beautiful bouquets and flower arrangements for any holiday at the most favorable prices. In addition to a wide range of goods and adequate price, it is worth noting the following advantages of buying flowers here:
● flexible pricing policy, possible by choosing the size of almost any bouquet;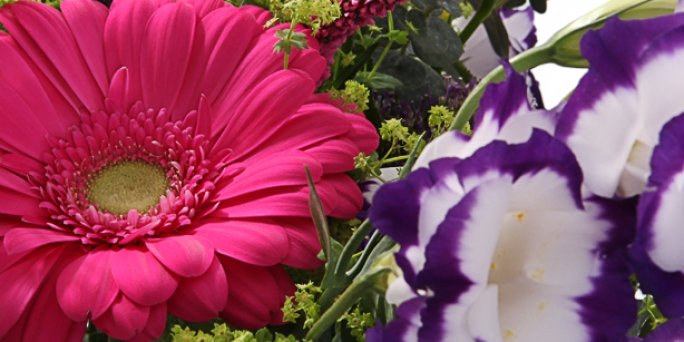 ● broad opportunities for courier service;
● the highest quality of goods;
● constant presence of only fresh flowers;
● creation of designer's arrangements by professional florists and designers;
● an excellent choice of gifts and additions to bouquets.
One of the most interesting dates in the modern calendar is Mother's Day. Millions of people around the world are trying to congratulate their mothers on this day, express their love, warmth and care. A wonderful gift for can be a bouquet of mothers day flowers cheap, in Riga (Latvia) that you can buy using the services of our online shop. You will find cheap mothers day flowers on the pages of our website!
Special mothers day flowers offersf from KROKUS in Riga (Latvia)
In our catalog, customers will find more than 180 varieties of flowers and arrangements from them, ideally suited as a gift for the Mother's Day. Among them are:
● fantastic red, pink, yellow, white, crimson, two-coloured, as well as peony-shaped and bush roses;
● delightful royal and Dutch tulips of different colours and sizes;
● chic irises, lilies, callas, hydrangeas, orchids, chrysanthemums, gerberas, camomiles, etc.
● bouquets in hatboxes, wicker baskets, paper wrappers with bright ribbons and even arrangements in the form of festive cakes.
In addition, thanks to the choice of the size of almost any bouquet, you can order the arrangement you liked without spending more than the planned budget. The best flowers for mothers day at reasonable prices are waiting for you in KROKUS!
How to order flowers mothers day with delivery in Riga (Latvia)?
Do you want to arrange the delivery of flowers to the address in Riga or other city of Latvia on Mother's Day. Then you will not find a better solution than to contact the online shop KROKUS. To make an online purchase go to the catalog of our website, select the bouquet you like, specify the desired size of the arrangement, and the date and time of its receipt. Be sure, the flowers delivered by mothers day by KROKUS will be fresh and the most beautiful in Riga and all over Latvia!