To deliver flowers to someone's house in Riga or another city in Latvia, it is enough to make the purchase of a bouquet in the best online floristic shop KROKUS. Own courier service of our studio will deliver fresh flowers for the anniversary, wedding, Christmas, 8th March, 14th February and any other holiday. You can order to delivery flowers riga online on our website in just 5-10 minutes. The convenient service will allow you to agree on the delivery of the gift to within half an hour. You can order to deliver flowers to house by phone +371 200 303 06. Deliver flowers to someone's house at the address in Riga and all over Latvia. Only in KROKUS you will find a wide range of fresh bouquets, adequate prices, wide opportunities for courier service.
Do you want to deliver flowers to someone's house in Riga (Latvia)?
The online shop KROKUS is glad to welcome the visitors of its official website. Here you can always find fresh flowers and fantastic arrangements from them, which will be an ideal gift for any holiday. In addition, our company provides favorable conditions for delivery of bouquets to the address in Riga and in every part of Latvia. This means that using our service, you can congratulate a loved one with a solemn event in his life, even without leaving your home!
To deliver flowers riga to someone's house is also a great opportunity to organize a pleasant surprise for the gifted person A vivid example can be the desire to express your feelings to your girlfriend. Imagine how surprised she will be when she sees a courier on her doorstep with a bright and lush bouquet of roses. Such a gift will leave the warmest impressions and it will help you to melt the ice in the heart of any beauty.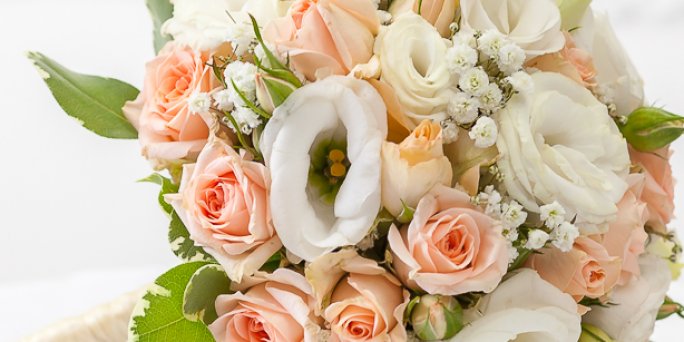 To deliver fresh flowers in Riga and other cities of Latvia
The catalog of goods of the online shop KROKUS presents bouquets and arrangements from the freshest flowers in Riga and all over Latvia. Here the customers can find:
● red, pink, white, yellow, as well as absolutely unique orange, crimson, blue, black, two-coloured and peony-like roses;
● a wide assortment of Dutch and royal tulips of different colours and sizes;
● excellent chrysanthemums, gerberas, irises, lilies, callas, peonies, alstroemerias, freesias, hydrangeas, orchids, carnations, anemones, hippeastrums;
● delightful camomiles, lilacs and other meadow flowers, as well as decorative plants.
The presented flowers are the basis for creating fantastic flower arrangements by professional florists and designers. The produced bouquets are complemented by stylish packaging in the form of paper or mesh wrappers, bright ribbons, cardboard hatboxes, natural wicker baskets and even decorative bird cages. In addition, soft toys, balloons, rose petals, fruit baskets, cakes, sweets, chocolates, candles are presented in our shop as accessories to flowers. Agree that such an assortment of goods you will not find in any flower shop in Riga and all over Latvia.
How to order to deliver flowers online in Riga (Latvia)?
Do you want to order to deliver flowers to house of a gifted person in Riga or another city in Latvia? Then feel free to contact KROKUS. You can make a purchase of a bouquet and to specify the time and the address of the delivery, using the convenient functions of our website or simply by calling the manager of the online shop at the specified number. In addition, in the phone mode you will receive a free consultation on the choice of flowers, as well as help in ordering.