You can congratulate relatives and friends on a holiday, make a pleasant surprise to your beloved person, make a wonderful gift and send fresh flowers online. Address KROKUS studio to order the freshest and brightest bouquets at favorable prices. To send a bouquet of flowers online will take you only 5-10 minutes using our service. Besides, you can make an order just by calling the shop operator at +371 200 303 06 at any time of the day. The best way to send flowers online is to order their delivery in KROKUS.
How to send online flowers to Riga fast and inexpensively?
The online shop KROKUS is glad to welcome clients and customers on the pages of its official website. Here you will find a lot of interesting compositions made of the best garden and field flowers at the most favorable prices in Latvia. The customers from all over the country have already used the fastest courier delivery service. We help to please the dearest ones, friends, acquaintances and loved ones with bright and fresh flowers every day, to give smiles and care, to show the most sincere feelings. You can send flowers online fast and cheap to the address in Riga and any other city in Latvia, using our service.
Why is KROKUS the best way to send flowers online in Riga?
During the years of our work, we have analyzed the market, studied all competitors, gained a great experience in creating luxurious flower compositions and in delivering them all over Latvia. You, our clients, have played a significant role in the formation of our company. We like to please you with the best service for the delivery of bouquets, that is why we always try to take into account all wishes of the customer. Among our advantages are: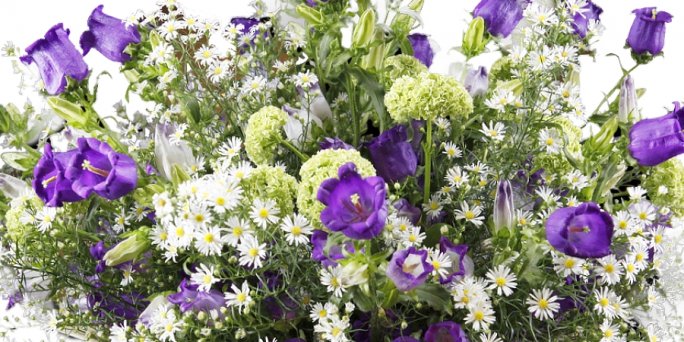 ● flexible pricing policy, which became possible due to the choice of sizes of any of bouquets presented in our catalog;
● extensive courier services which offer urgent, night, festive, anonymous delivery of flowers, as well as getting any composition on time;
● the most adequate prices, even for premium bouquets;
● 24-hour work of consultants, florists, couriers.
Can I order to send flowers and gifts online in KROKUS all over Latvia?
Of course, in our shop there is an opportunity to buy not only a luxurious bouquet, but also additions to it. In the gift catalog you will find soft toys, chocolate, fruits, souvenirs, balloons, candles, rose petals, baskets, vases, pipes, candles and other bright accessories for any holiday. To send a bouquet of flowers online along with a gift to Riga, you no longer need to spend a lot of time searching for goods in different shops. Now all you need for a merry celebration can be bought in one place and even at an attractive price! Order or service to send flowers online.
How to send fresh flowers online to Riga (Latvia)?
Do you want to surprise and please your dearest ones? Would you like to order a delivery of a luxurious bouquet in KROKUS? Then go to the catalog of our goods, add the composition you like to the shopping cart, supplement flowers with an effective gift with a postcard and pay for the bouquet in a convenient way. The specialists of the company KROKUS will take the whole work of creating a delightful flower masterpiece and its delivery to the address. Be sure, the gifted will receive a bouquet made of the freshest flowers in Riga, as well as your best wishes.