Why is KROKUS studio the leader among other companies that deliver flowers? Because it provides a wide assortment of the freshest bouquets and arrangements at affordable prices, and also offers a large choice of types of flower delivery in Riga. In our online shop you can arrange to deliver flowers to riga same day, at night, on a holiday, to the exact time, anonymous and other types. Places that deliver flowers from KROKUS are not limited to the capital. You can order a bouquet delivery to any part of Latvia.
Companies that deliver flowers in Riga (Latvia)
In the floristic market of Riga, and throughout Latvia, there are a lot of online shops that provide delivery services for bouquets and flower arrangements. Often they make advantageous offers and discounts to their customers, however, they do not always provide a wide range of services and opportunities. For example, you will hardly find companies that deliver flowers to the address in Riga or any other city in Latvia on holidays such as Christmas, New Year, Easter, etc. In addition, most shops offer free delivery only for orders for a large sum. What should a client do if he wants to save his budget and deliver flowers today in Riga or another part of Latvia?
The online shop KROKUS is glad to welcome visitors to its official website. In addition to a wide range of the freshest Riga and Latvian flowers, we offer a really advantageous delivery of bouquets to any corner of our country. Among other advantages of buying flowers in KROKUS it is worth mentioning: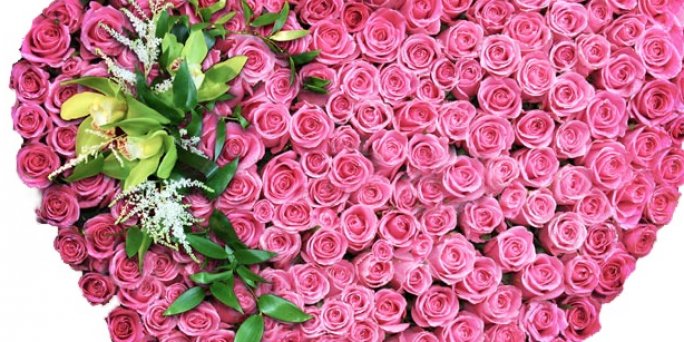 ● a large choice of gifts, as well as accessories and additions to them;
● flexible pricing policy;
● broad opportunities for courier service;
● individual approach to each client.
Places that deliver flowers in Riga (Latvia) and the cost of services
Unlike the competitors, KROKUS provides a minimum cost of delivery services. So for example, if you want to receive your bouquet in Riga within 2-3 days after making your order, then its delivery will be absolutely free! To sending arrangements to areas such as Jugla, Bolderaya and Vecmilgravis will cost 5 euros. Do you want to congratulate your relatives from Jurmala or Marupe? We will bring flowers to these cities for only 10 euros. And the delivery of a bouquet to other parts of Latvia will cost 25 euros.
Deliver flowers same day in Riga (Latvia)
Often there are situations when the customer needs flowers urgently. And many customers have difficulties in finding a company that can deliver a bouquet in the shortest time to the address in Riga (Latvia). Entrust solving this problem to the online shop KROKUS and we will deliver flowers to Riga. Just for 10 euros you can order urgent delivery of flowers to any corner of Riga and the courier will give you a magnificent, bright, and the most important fresh arrangement in 2-3 hours! Agree, you will not find such an operational execution of orders in any company in Riga and all over Latvia.
To make a purchase of a bouquet and to order its delivery, you can by using the convenient functions of our website or simply by calling the manager of KROKUS at the specified phone number.