The best floristic studio of Riga and all Latvia KROKUS will help you to please the dearest and closest person in the whole world. Here you can order mothers day flowers same day delivery to any address of the capital. It is enough to send same day flowers with the help of our online service to express your gratitude, love and care to your mother. The courier will deliver the bouquet in perfect condition on time along with your best wishes. Flowers for same day delivery are available for ordering on the website or by calling +371 200 303 06.
Mothers day flowers same day delivery in Riga (Latvia)
Online shop KROKUS is glad to welcome its customers on the pages of its official website. Here you can find and buy the best flower arrangements in Riga and all over Latvia with delivery to the address. Among the advantages of cooperation with us are:
● adequate prices for flowers and bouquets;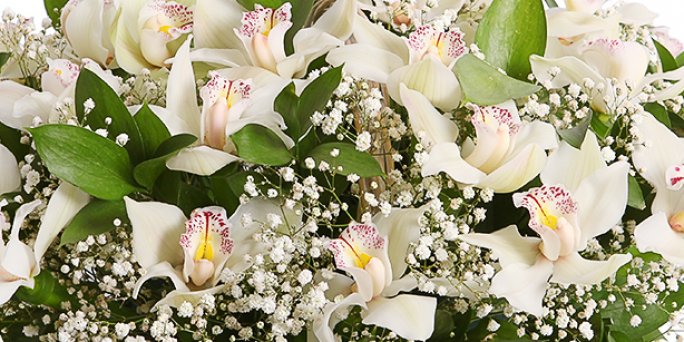 ● a large selection of varieties of garden and meadow plants;
● a wide range of additions, gifts and accessories;
● flexible pricing policy;
● courier service.
One of the most touching and enjoyable dates in the modern calendar is Mother's Day. In this wonderful holiday it is customary to congratulate the present and future mothers, showing warmth, love and care. And the best gift for any woman will be flowers. That's why the online shop KROKUS invites everyone to order mothers day flowers same day delivery in Riga (Latvia).
Types of flowers for same day delivery in Riga (Latvia)
In the catalog of our goods there is a large number of bouquets and arrangements, ideally suited as a gift for Mother's Day. You can find them by going to the section "What occasion?" and selecting the category "Mother's Day". Here such amazing designer's works are presented, as:
● "Rose Garden";
● "Night Riga";
● "Crimson Paradise";
● "Christina";
● "Stefania";
● Lazurite;
● "Pink Dream" and many other arrangements.
The basis for them are roses, tulips, peonies, chrysanthemums, hydrangeas, irises and other flowers. In addition, the bouquets are complemented by stylish paper wrappers, decorative plants, wicker baskets, bright cardboard boxes and other accessories. You can easily send same day flowers of each arrangement with a gift to the address in Riga (Latvia).
How to order same day delivery for flowers to the address in Riga (Latvia)?
If you want to congratulate your beloved women with Mother's Day and give them flowers, you will not be able to find a better solution than to get them in KROKUS. Often we do not have enough time to take care of buying a bouquet in advance. In this case our online shop will help you! When making a purchase, choose the desired date and time of receiving the bouquet or use the express delivery service. When paying for the bouquet in the morning we will make same day delivery flowers after 3pm in Riga (Latvia). Thus, you will be able to hand in time a bright and magnificent arrangement to your mother, wife, friend or just a loved one, and also to express your warmest wishes.