Cheap flowers same day delivery will help to congratulate relatives and friends on a holiday, while saving your budget. The best online floristic shop of Riga and Latvia KROKUS offers to its customers the freshest bouquets and arrangements at favorable prices. The flowers same day delivery will help to save any holiday, to arrange a pleasant surprise for your loved ones, to express your warmest and the most sincere wishes. You can order flowers online same day delivery directly on our website or by phone +371 200 303 06.
Cheap flowers same day delivery in Riga (Latvia)
In the modern calendar there are many holidays and solemn events. In addition, each of us has a lot of friends, relatives and acquaintances, who often invite us to their birthdays, anniversaries, weddings, etc. Often we have to choose gifts for each of the holidays for a long time, however, everyone knows that flowers are the best present for any celebration. We are creating cheap flowers same day delivery.
The online shop KROKUS is glad to welcome all visitors on its official website and offer customers a wide selection of original flower arrangements and bouquets at the most appropriate prices in Latvia. In addition, here you can order same day delivery flowers cheap in Riga.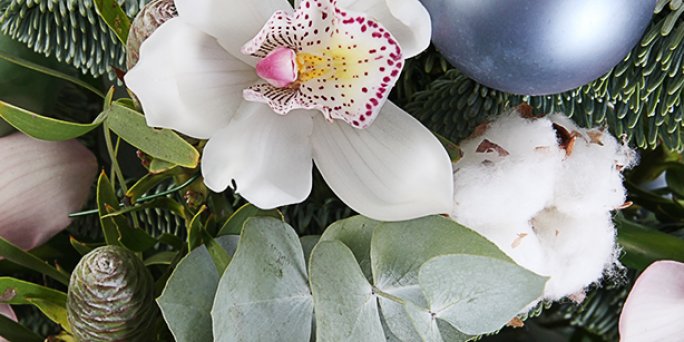 Advantages of order flowers online same day delivery in Riga (Latvia)
KROKUS shop offers the most convenient and beneficial terms of cooperation. Among the undeniable advantages of buying same day delivery flowers and gifts, we should mention:
● a wide assortment of types of both garden and meadow flowers, and ready-made arrangements of them;
● flexible pricing policy and the best prices in the whole of Latvia;
● the opportunity to send flowers same day delivery anonymously in Riga;
● a wide choice of gifts, additions and accessories for flowers;
● twenty-four-hour processing of applications, etc.
In fact, it is difficult to list the entire range of KROKUS services and capabilities of our courier service, because we always meet our customers. This is what we call a really individual approach to each client, and that is why thousands of residents of Riga and all Latvia, entrusted us to decorate their holidays.
Choosing cheap flowers same day delivery in Riga (Latvia)
In the catalog of the goods of our company there are more than 200 types of flowers and bouquets from them, which you can send to the address in Riga or other city of Latvia without leaving home. To find budget arrangements among them, go to the section "By Price" and select one of the categories that best matches your planned budget. The most accessible flowers are:
● tulips;
● red roses;
● carnations;
● hydrangeas;
● gerberas;
● irises;
● camomiles;
● chrysanthemums, etc.
However, even in the category of up to 30 euros you can find chic and exclusive arrangements in cardboard boxes, wicker baskets, stylish paper wrappers with bright ribbons. Therefore, if you want to buy same day flowers cheap in Riga (Latvia), the best solution will be to contact our online shop.